UMBC's First Satellite Launch
Tiny Satellite ... A Big Step in Space Research at UMBC.
November 21, 2013 11:29 AM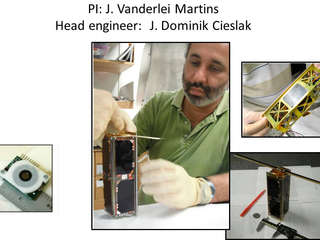 Congratulations to
Vanderlei Martin's group
for launching UMBC's first satellite, Qubescout, at 2:10 EST this morning on a Russian rocket.  The full story can be found
here
.
Note:  JCET has now met its last of 10 goals set out when JCET was formed in 1995.