Showing items tagged gestar2. Show All
On April 27, 2022, UMBC held RetriEVER Empowered, which celebrated Student Success + Research + Community accomplishments "in areas including student success, research and creative achievement,...
Posted: May 6, 2022, 3:49 PM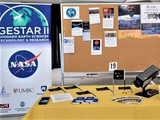 At this year's UMBC Earth Day Symposium (EDS), where the topic was Equity and Environmental Justice, a student poster session was held on the 7th floor of the Albin O. Kuhn Library.  Among the...
Posted: May 6, 2022, 1:59 PM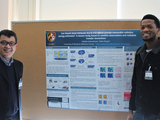 The annual Earth Day Symposium (EDS) at UMBC is sponsored jointly by the UMBC Department of Physics, Geography and Environmental Systems (GES), and the Joint Center for Earth Systems Technology...
Posted: May 6, 2022, 1:41 PM